From Black River Today: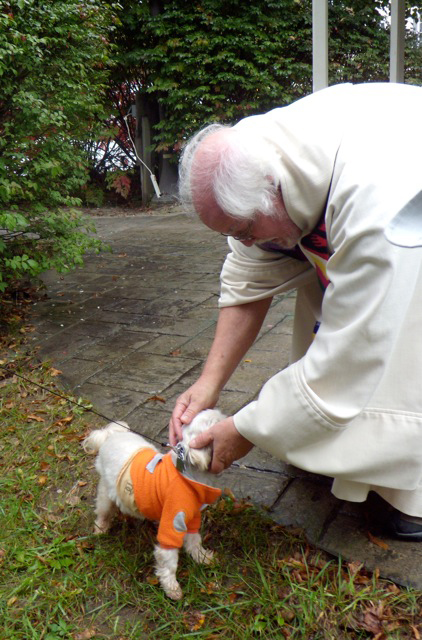 Submitted by Mary McCallum
The unspoken bond between people and their pets is like no other, and science has shown that companion animals promote emotional and physical well being in their humans. In return, we shelter, feed, love and protect them. Every October, in honor of St. Francis of Assisi's love for all creatures, churches nationwide hold ceremonies that bless the animals. On Saturday, October 6 the St. James Methodist Church will join with Gethsemane Episcopal Church for their annual Blessing of Animals on the Proctorsville Green. Father Richard Bower and Pastor Ken White, animal lovers and leaders of their own flocks, will perform the ceremony. The event will begin at 10:00 a.m. and end at noon, rain or shine. Pets should be leashed or in carriers. No creature is too great or too small to be blessed. For more information call 226-7187.
Read more at: http://www.blackrivertoday.com/come-to-the-blessing-of-the-animals/?utm_source=rss&utm_medium=rss&utm_campaign=come-to-the-blessing-of-the-animals