Proud dog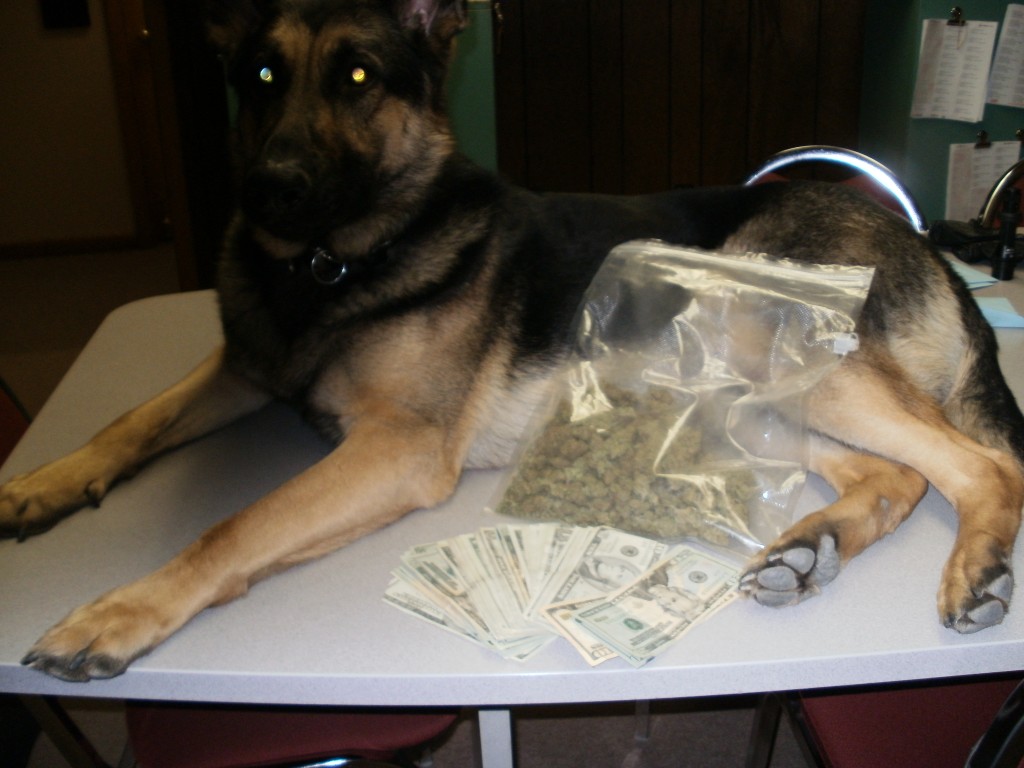 The Vermont State Police reported the arrest of Hans K. Mindnich, 19, of Stowe after a traffic stop at 10:40 p.m. Monday on Main Street in Manchester.
Mindnich refused to allow police to search his car. Trooper Wayne Godfrey's  police dog Tawara, a german shephard, performed an external search of the vehicle and hit on the vehicle, indicating the presence of an illegal substance.
That allowed the officers to obtained a warrant which led to the discovery of the drugs and paraphernalia.
Police seized 76 grams of marijuana, $620 in cash, a digital scale and other drug paraphernalia.